Bethesda, MD, is one of the most desirable locations in the Washington, D.C., area. It is known for its excellent schools, lively downtown area, and many upscale shops and restaurants. Bethesda is also home to several noted cultural institutions, including the National Institutes of Health and the National Zoo. If you are looking for a luxurious place to call home, Bethesda should be at the top of your list. With its proximity to Washington, D.C., and its array of amenities, Bethesda offers the perfect mix of small-town charm and big-city excitement.

Bethesda's excellence is evidenced by the neighborhood's constant growth, and nowhere is this phenomenon more palpable than its impressive food scene. With cuisines from nearly every continent represented, Bethesda's dynamic restaurants are some of the best in the country. If you're curious about the latest tasty eateries to emerge in the area, you've come to the right place. Whether you're in the mood for a gourmet meal or a quick bite, be sure to check out this blog post for the inside scoop on the best restaurants in Bethesda.
Cubasi Bistro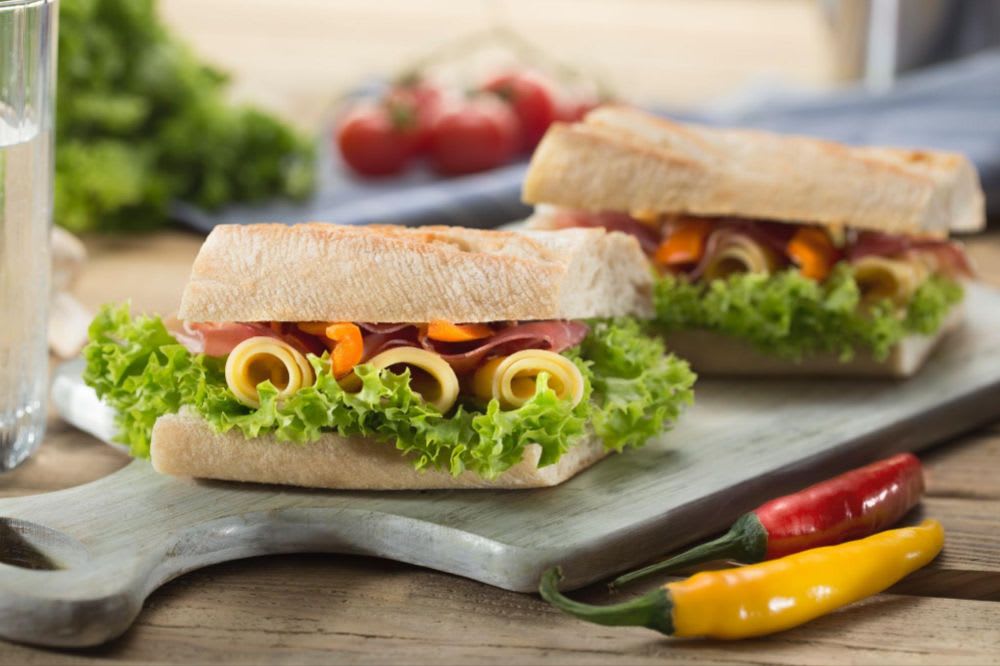 Conveniently located on the ground floor of The Seasons Apartments, Cubasi Bistro is known for its authentic Cuban cuisine. From empanadas to bacalaitos, the flavorful menu at this vibrant eatery is so popular that they recently expanded to include this new location. The restaurant boasts an extensive selection of sandwiches and entrees, including pork, beef, chicken, and seafood dishes. For a truly unique experience, try the popular bowl option, where you can customize your own meal with chicken, beef, seafood, plantains, and more.
Hello Betty

Hello Betty is your seafood spot if you're looking to get a taste of California's surf culture. With a menu carefully crafted from sustainably sourced ingredients, this seafood restaurant serves some of the freshest flavors. In addition to its impressive seafood, Hello Betty distinguishes itself by virtue of its "Boat Bar Patio," where guests can congregate to enjoy craft beer from 7 Locks Brewing.
Paris in Town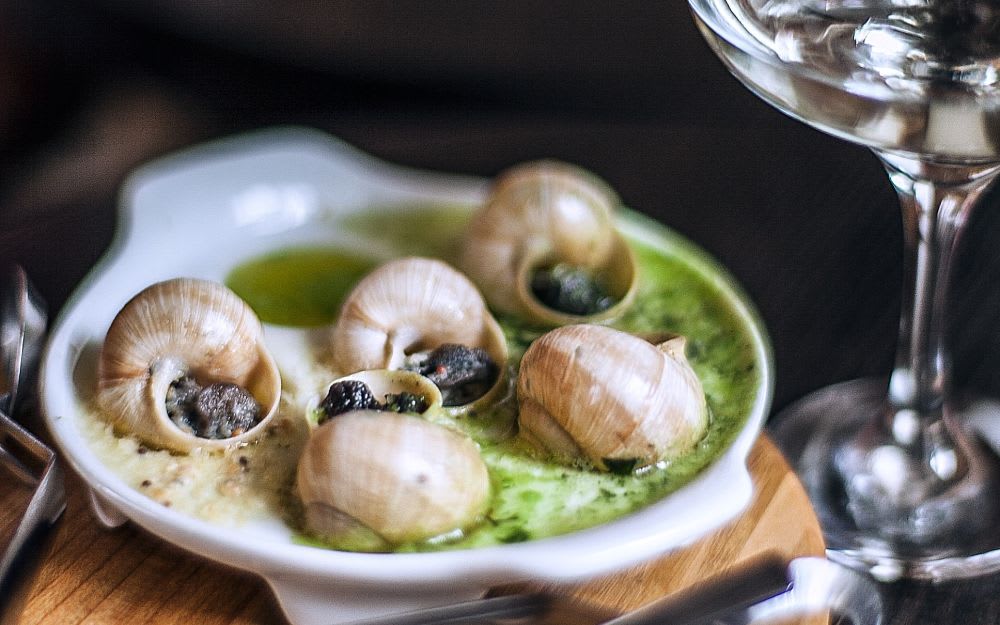 This French bakery is known for its breakfast, lunch, and afternoon tea selections. Featuring imported wines and cheeses, European beers, and buttery pastry delights, Paris in Town is a must-visit if you're looking to indulge in the exquisite cafe ambiance that is unique to France. If you're feeling adventurous, try their acclaimed escargots, the traditional French dish of snails cooked in garlic and butter. Or if you just need an energy boost, the espresso is to die for.
Hip Flask

This elegant rooftop bar on the top floor of The Marriott Bethesda Downtown is known for its excellent craft cocktails and tasteful small plates. Open from 5 pm until 11 pm on weekdays, and from 5 pm until midnight on weekends, Hip Flask is the ideal place to share a drink amidst beautiful surroundings. If you're in the mood for something a little more substantial, the hotel also features a refined Italian restaurant called Seventh State.
Seventh State

Seventh State is a local favorite, known for its wood-fired Panuozzo sandwich made with fresh pizza dough and its impressive wine and cocktail selections. Open for breakfast, lunch, dinner, and weekend brunch, this upscale eatery represents the best Mediterranean cuisine prepared with only the finest ingredients. The beautiful, floor-to-ceiling glass walls open up to outdoor seating in the warmer months, and indoors, a stunning bronze wood-fire oven serves as the centerpiece of an open kitchen.
Ladurée Paris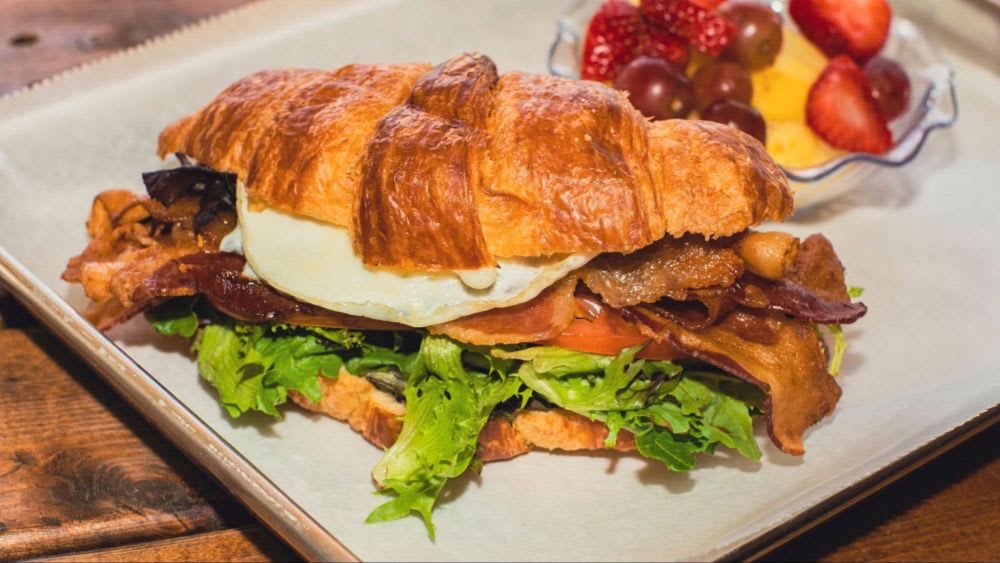 With locations in Los Angeles, New York City, and Miami, Ladurée Paris brings a cosmopolitan, jet-setting flair to Bethesda. Internationally renowned for their macarons since 1862, this revered French institution represents the epitome of decadence. While you're there, be sure to try one of their expertly prepared, authentic croissants. One bite of such buttery, flaky goodness is sure to please any Francophile—or anyone with a sweet tooth.
Pizza TBD

Anyone who has yet to try Roman-style pizza-by-the-slice can do so at Pizza TBD. Bethesda's residents don't need to fly all the way to the Colosseum to get a taste of the airy, rectangular pizza that Rome is famous for. Pizza TBD takes the best of Roman pizza with the pan-cooking techniques popularized in Detroit. This unique fusion is a culinary delight that cannot be missed.
Planta
Vegans and vegetarians will be pleased to know that this plant-based restaurant has recently added Bethesda to its growing list of prestigious locations (including New York, Florida, and Toronto). According to
Planta's
January press release, approximately 140 people can be seated inside the Bethesda Row location, as well as 50 additional people on the outdoor patio. Surrounded by lush vegetation, guests will find themselves in the perfect atmosphere for enjoying ceviche dishes, plant-based sushi, Baja Mushroom Tacos, poke bowls, and other enticing vegetarian items. They also serve dumplings, pizzas, wraps, and pasta.
Tacombi

In 2006, Tacombi began as a humble but delicious food stand in Playa Del Carmen, Mexico. Four years later, they expanded to New York City as they became increasingly popular for their authentic and delicious Mexican fare. The quality of their scratch-made tacos, burritos, and quesadillas is evidenced by the restaurant's continuous expansion, with Bethesda being the most recent addition to this lucky list of locations. So if you're in the mood for a quick, authentic Mexican meal, Tacombi is definitely worth checking out.
Interested in Bethesda real estate?
If you're thinking about investing in Bethesda, MD, real estate,
The Tom Buerger Team
would be happy to help you find your perfect home. We specialize in luxury real estate and have a deep knowledge of the Bethesda market.
Contact us
today to learn more about our services, or browse our listings to get started on your search.