Washington, D.C., is a city that is constantly buzzing with energy. Whether you're enjoying a night out on the town or exploring some of the city's many museums and monuments, there's always something to do in D.C.! In addition to its vibrant culture, Washington also offers a high quality of life and plenty of job opportunities. If you're exploring the Washington housing market, read about why people love living here!
1. We experience all four seasons

There's something special about living in a place where you can experience all four seasons. In the fall, the leaves change color, and the air gets crisp. People love to go on hikes and admire the scenery. In the winter, people bundle up and go sledding or have snowball fights. Spring is a time for new beginnings when the flowers bloom and the days get longer. And finally, in the summer, people enjoy the hot weather and spend time outdoors swimming, grilling, and relaxing with friends. Experiencing all four seasons makes people appreciate each one more. It's one of the things that makes living in D.C. so special.
2. There is always a great place to dine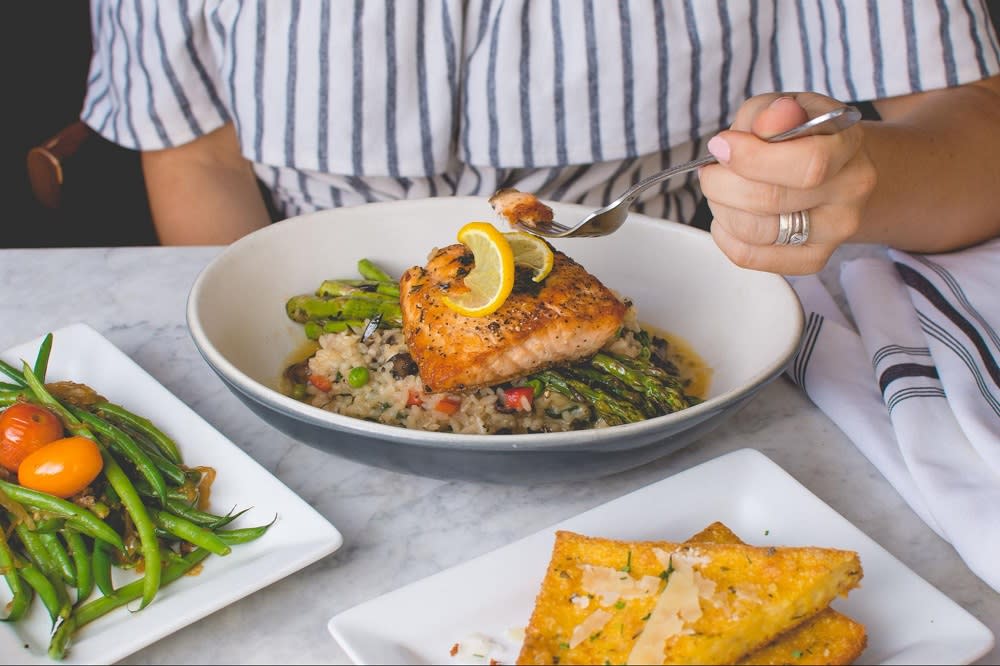 D.C. is known for being a foodie city, and for good reason! There's always a great place to dine, no matter what you're in the mood for. If you're craving Spanish cuisine, head to Estadio for brunch, lunch, dinner, or drinks. Or, if you're looking for something different, check out Zaytinya by José Andrés for Turkish, Greek, and Lebanese cuisine. For farm-to-table fine dining, Italian style, look no further than Fiola. And, of course, no list of great places to dine in D.C. would be complete without mentioning Le Diplomate — French cuisine at its finest. Last but not least, The Capital Grille is perfect for steak and seafood lovers alike. So whether you're a local or just visiting, be sure to check out some of D.C.'s amazing restaurants!
3. History lives here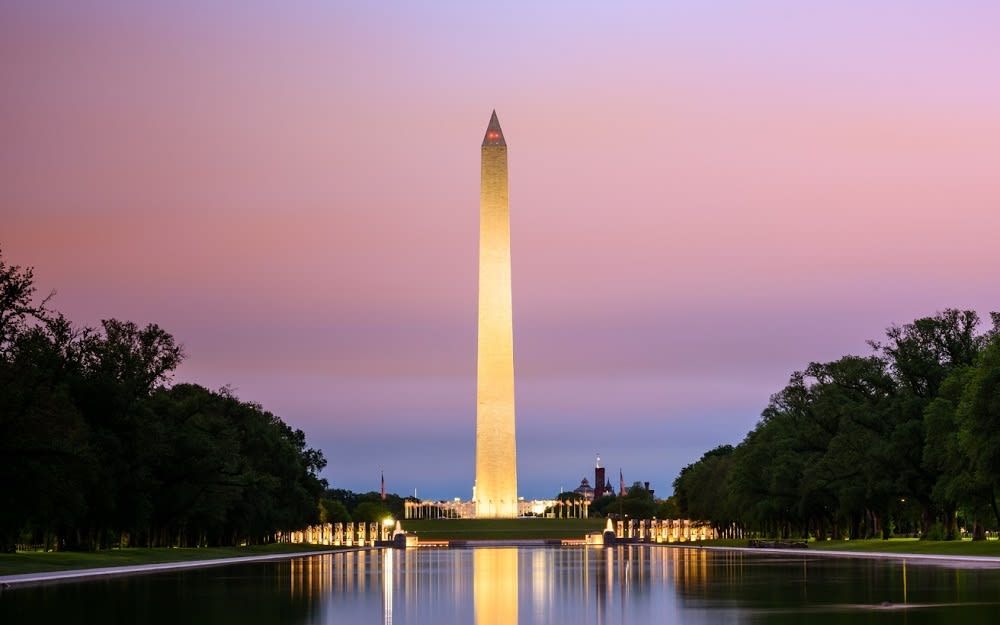 One of the things that makes living in Washington, D.C., so unique is its rich history. The city is home to a number of iconic landmarks and memorials, each with its own unique story. From the Washington Monument to the Lincoln Memorial, these landmarks provide a tangible connection to the past. They remind us of the individuals who shaped our country and the events that have shaped our world. They also inspire us to continue working toward a brighter future. In a fast-paced world, it can be easy to forget where we came from. But when we take the time to visit these landmarks, we are reminded of the strength of our collective history. And that is something worth celebrating.
4. The city has plenty of transportation options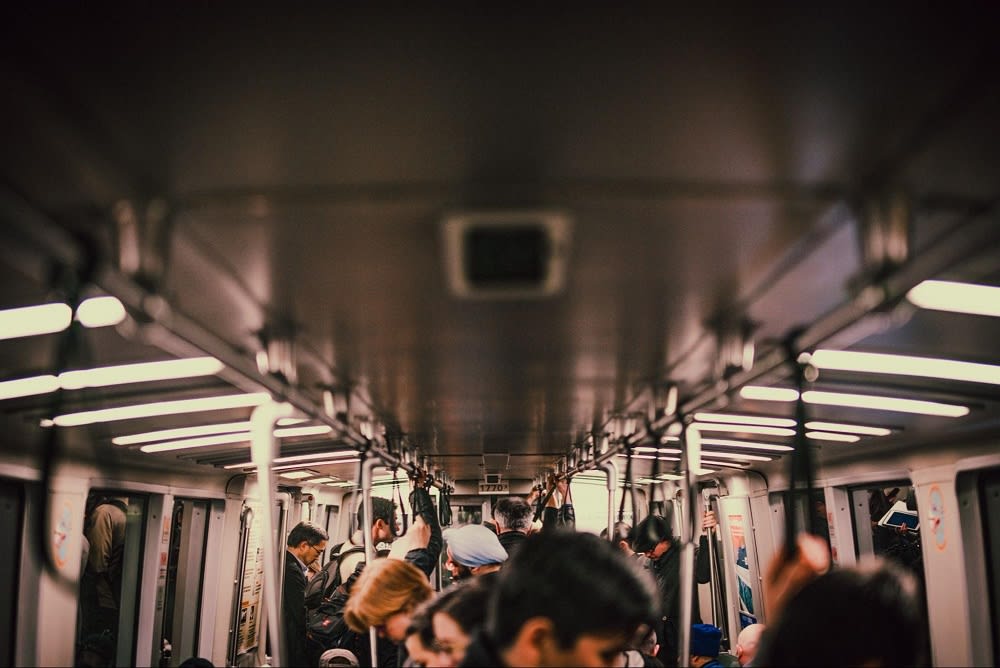 One of the best things about living in D.C. is that it is so easy to get around. Whether you want to walk, take the metro, hail a taxi, ride a bike, or drive, getting from point A to point B is always easy, even if traffic can get bad. And because the city is so well-connected, you can often get where you need to go without spending much time in the heat or cold. That's a big plus when you're running late for a meeting or trying to beat the rush hour traffic. Plus, it's just nice to be able to wander around and explore all that D.C. has to offer without worrying about how you're going to get home.
5. Work is both challenging and exciting

You may be unsurprised to learn that working in D.C. can be both challenging and exciting, given the area serves as the nation's capital. From the federal government to non-profits to tech startups, there are plenty of opportunities for professionals in a variety of fields. Those seeking an intellectually stimulating job will find it here. Plus, many companies offer flexible hours and telecommuting options so that you can balance your career with other pursuits.

On the one hand, there are a lot of opportunities for growth and advancement. And on the other hand, it can be overwhelming to keep up with the fast pace of life in the city. But that's part of what makes D.C. such a great place to live and work. There's always something new to learn, and you never know what challenges you'll face next. Whether you're looking for a government job, a government contracting job, an IT job, or a medical job, you'll find that there are plenty of options available in D.C. And if you're looking for something unique, you might even consider volunteering as a museum docent. Whichever path you choose, you're sure to find that working in D.C. is both challenging and exciting.
6. Pop-ups, markets, and events!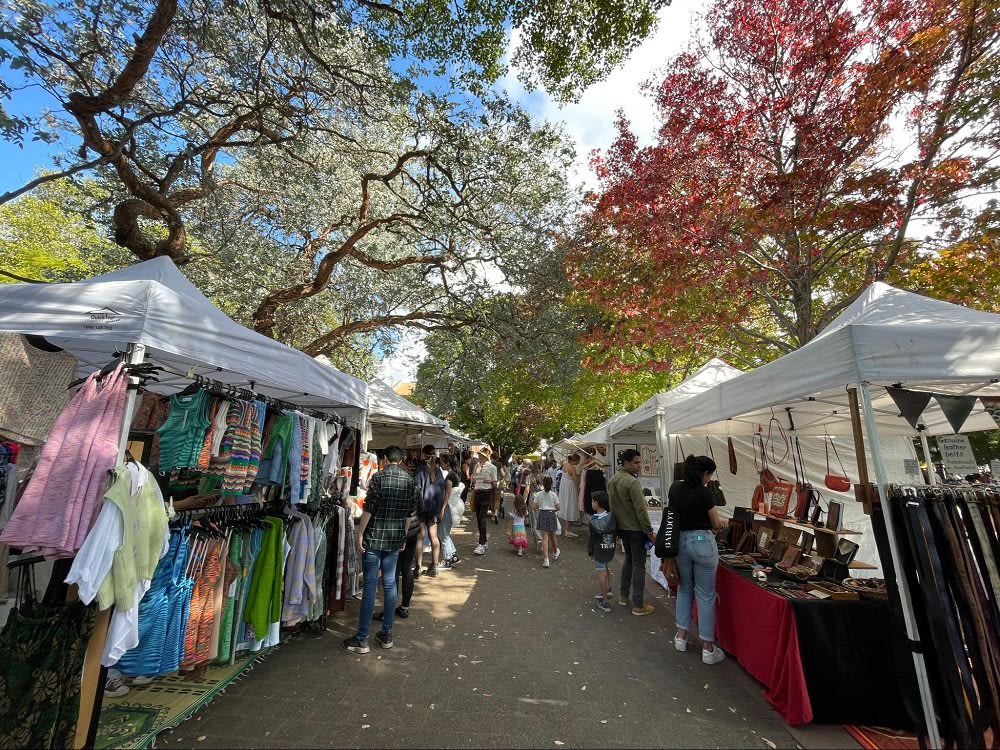 D.C. residents know how to enjoy themselves! There's always something going on in the city, whether it's a big marathon or a small pop-up market. The Downtown Holiday Market is a great place to find unique gifts for family and friends, and it's always fun to explore the different stalls. But there are also plenty of smaller pop-up events that are worth checking out, like holiday craft shows, self-care spa experiences, and even fashion shows. No matter what your interests are, you're sure to find something that'll make you love living in D.C.!
7. We love to cheer

D.C. residents love having so many opportunities to show their fandom for their favorite sports teams! The Washington Capitals, Washington Nationals, Washington Wizards, and Washington Commanders all call D.C. home, and fans can often be seen cheering them on at games and events. In addition, D.C. is also a haven for music fans, with countless concerts and live music events happening throughout the year. No matter what your interests are, there's always something to cheer for in D.C.!
8. We appreciate the arts

There's no shortage of things to do in D.C., especially if you love the arts. The Kennedy Center for the Performing Arts is one of the most popular destinations, and they always have a great lineup of shows. The Folger Theater is another great option with an excellent lineup. If you're looking for Shakespearian work, The Shakespeare Theatre is a great choice. And of course, there are also plenty of art museums to explore, so you can spend days visiting all the different galleries and exhibits. Whether you're a native Washingtonian or just starting to dream of calling this city home, there's something for everyone to enjoy when it comes to the arts in D.C.
Moving to D.C.? Work with The Tom Buerger Team
Washington, D.C., has something to offer everyone, which is why it's such a popular place to live. Whether you love experiencing all four seasons, trying new restaurants every week, or are looking for a challenging and exciting job market, our nation's capital has you covered. And if that's not enough, there are always pop-ups, markets, and events around the city. Don't forget to add cheering on your favorite sports team and appreciating the arts to your list of things to do in D.C., too! When you are ready to buy a home in this amazing city, reach out to
The Tom Buerger Team
. We would be happy to help you find the perfect place to call home sweet home.