Understanding whether a specific location is right for you can be a difficult process for buyers who are beginning their home search. Performing online research is an important first step, but teaming up with expert local agents like those on
The Tom Buerger Team
is the best way to understand the housing options available to you. So, before starting your search for homes for sale in Bethesda, MD, here's what you can look forward to if you choose this community as your new home.
Overview of Bethesda
As the urban core of Montgomery County,
Bethesda
, MD, real estate attracts prospective buyers thanks to its vibrant, small-town energy and gorgeous homes. Those who live in the area often commute to Washington, D.C., which is a short seven miles away. The town is named after the Pool of Bethesda in Jerusalem, as the area is naturally beautiful. The town itself has plenty to offer in terms of artistic and cultural events throughout the year, alongside fantastic shopping and dining spots.
If you are planning on moving to Bethesda, you have an array of unique neighborhood options to look forward to. These communities are perfect for families and professionals and offer many different housing types and community environments to enjoy. Fort Sumner is a popular neighborhood and is named after the Civil War fort. Those living here can expect beautiful homes and tree-lined streets. For a private and upscale neighborhood, Mohican Hills offers a wide range of home styles, from historic Victorian to contemporary luxury properties and everything in between. With its position right on the Potomac River, residents love the close-knit community atmosphere and stunning scenery.
Families searching for homes for sale in Bethesda, MD, can rest assured there are several great schooling options in the area. Montgomery County Public Schools are some of the best in the region, while those with young children can choose from several private and public preschool options in the area. With a mix of public schools and numerous private schools, parents have access to a highly-rated selection of educational opportunities that are perfect for children of all ages and needs.
Downtown Bethesda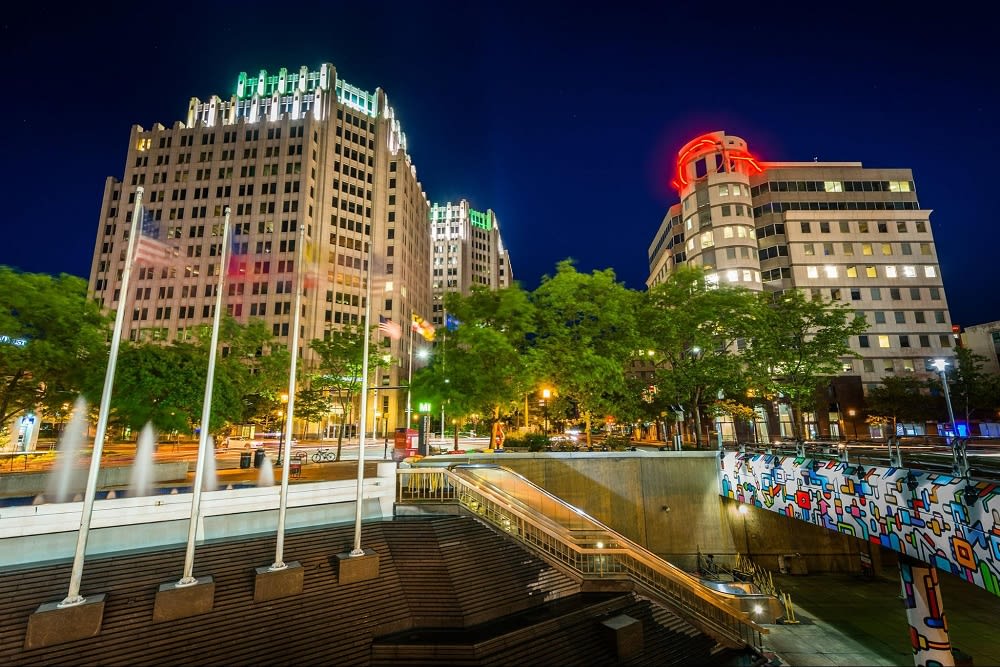 Photo courtesy of Shutterstock

Downtown Bethesda is one of the best places to shop, featuring a range of services and specialties. Those searching for some fashion-forward items can stop by shops like Jenni Kayne to up the ante of their wardrobe. Here, they will find simple yet quality designs that are sure to turn heads. Stop by services like the Bird of Paradise Spa to unwind with a body massage, facial treatment, and more. Whether searching for someplace to eat, a new pair of shoes, or unique finds, Bethesda's downtown area has it all.
Community events

The community atmosphere in Bethesda is fostered through an array of fun events the town hosts throughout the year. Events like Bethesda Outdoor Movies and the Summer Concert Series provide opportunities for residents to gather and enjoy art and film together. Larger events like the Bethesda Fine Arts Festival and Taste of Bethesda bring the arts and food scene to the community, providing a fun way to connect with fellow residents. Year-round fun is a perk for those searching for Bethesda, MD, real estate.
Home buying tips

When searching for a home, one of the most important (and permanent) factors of a property is its location. With the overview of Bethesda above, you're better equipped to decide whether or not this community will be a good fit for you and your family. When beginning your search for homes for sale in Bethesda, MD, be sure to list out your wants and needs, partner with an agent, and get pre-approved for a mortgage before beginning your house hunt.
Set clear goals

To help guide your home search, set clear goals for what you need out of the property and the surrounding area. For example, buyers who are searching for a property for their growing family should consider aspects like how many rooms they'll need, how much storage space the home provides, and which school district the community belongs to. Also, it's important to consider factors like the neighborhood's environment, commute to work, and proximity to services and amenities like grocery stores, hospitals, parks, and entertainment.
Partner with a leading local agent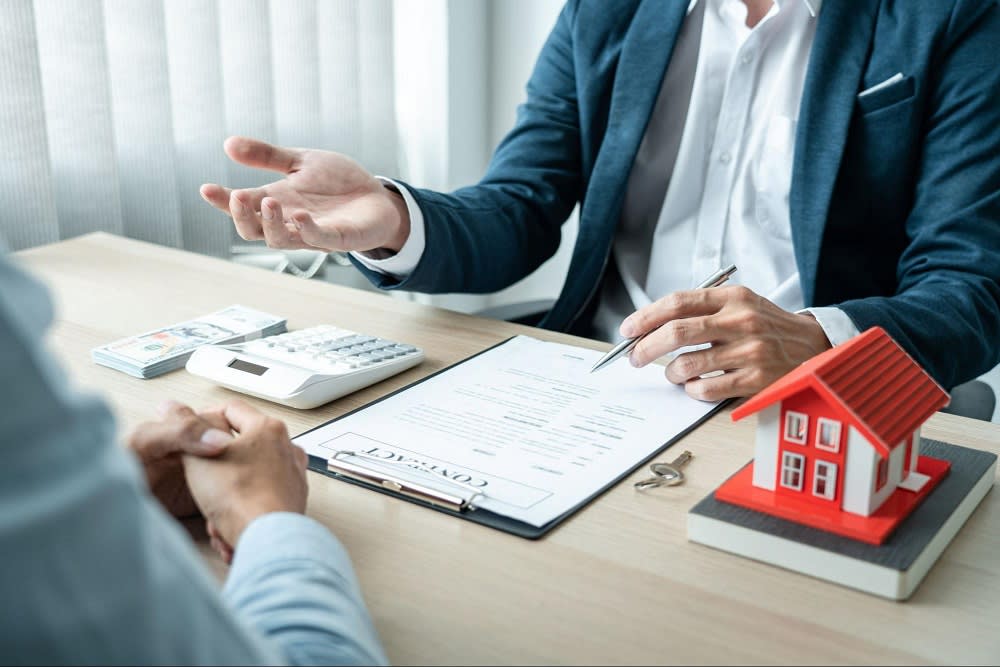 Photo courtesy of Shutterstock

For the best guidance in the area, partnering with a local agent is a must. An agent will be up to date with local market trends, which they'll use to help you price your offers effectively and competitively. Having access to tools like the MLS ensures buyers are exposed to the largest number of listings, which is integral to finding a property they love. An agent will help you through the particulars, like negotiations and the closing steps, and can provide recommendations for mortgage lenders and home inspectors to streamline your home-buying journey.
Get pre-approved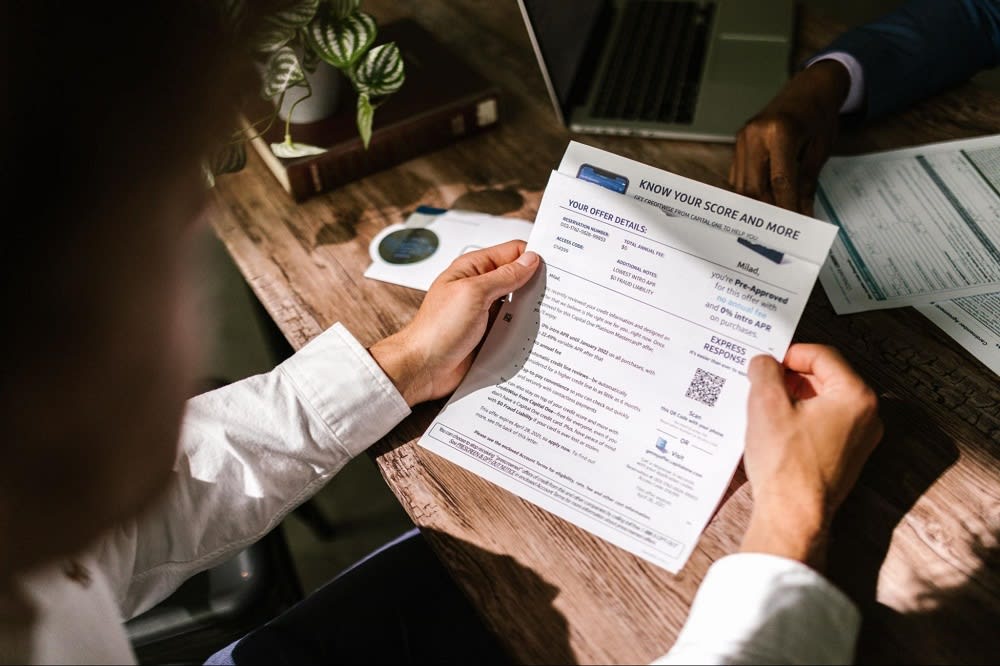 Photo courtesy of Pexels

For buyers financing a home purchase with a mortgage, getting pre-approved before starting a home search is essential when narrowing down your home search to those that fit within your specified budget range. Pre-approval letters help buyers avoid disappointment, as they're less likely to fall in love with a home they can't afford or end up missing a home purchase by waiting for the pre-approval process to finalize before making an offer. Having pre-approval is also often a requirement when it comes to impressing sellers, as it shows a buyer can back up an offer they're making.
Ready to buy in Bethesda?
Bethesda has plenty of appeal for real estate seekers. The small-town energy thrives in the community's annual events, while residents enjoy access to D.C., great shopping, and a highly-ranked school system. Be sure to follow the tips in this home-buying guide when starting your search in the area. When you're ready to start looking for
Bethesda homes for sale
, contact one of the trusted local agents on the
The Tom Buerger Team of Compass
to guide you through the process without all the stress.

*Header photo courtesy of Shutterstock